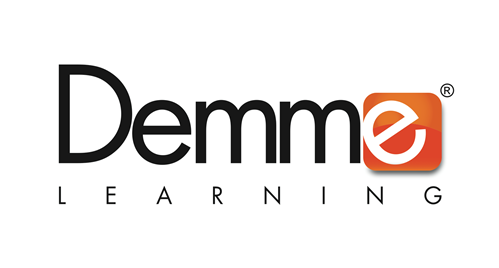 Choosing the right math curriculum for your high school student can be confusing. Whether your homeschooled teen loves math or despises it, there are programs that can help them excel, while keeping the anxiety to a minimum. My daughter, a high school sophomore, has been rapidly working her way through (and enjoying) the geometry level course from Demme Learning, which includes the newly added Digital Packs.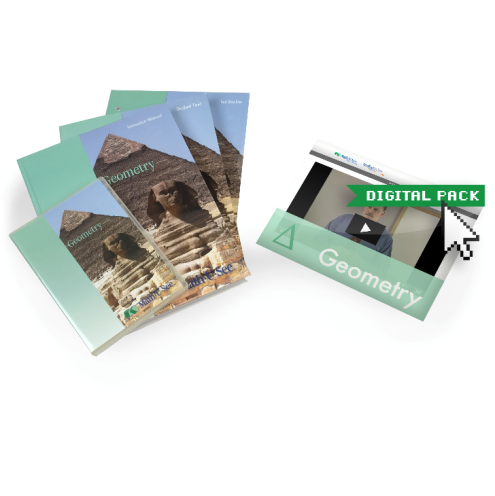 Demme Learning now offers Digital Packs for each of their Math-U-See courses. The Digital Pack combines video lessons and an instructor pack into an online resource that is easy to access anywhere. For the purpose of this review, we were given the Geometry Digital Pack, which includes 12-month access to Geometry streaming instruction videos, the Instruction Manual PDF and Lesson solutions. We were also given the lesson book and test book, which are available separately. The Digital Pack enables my daughter to view her geometry lesson videos on her computer, her iPhone or the tablet. This gives her far more flexibility than if she was confined to the DVD player in our family room, where a sister or two could be playing. She can use her headphones to tune out the rest of the noise in the house.
About Math-U-See Geometry
Math-U-See strives to produce confident problem solvers through the study of math. Applying mathematical concepts to everyday circumstances and helping students see the reason for their study is built into their methodology. The goal with this math curriculum is not simply memorization, it is understanding.
Math-U-See utilizes a 4-Step Approach including preparation, presentation, practice and mastery. In the geometry program, they guide the student through these steps in the video presentations. It encourages practicing for mastery, but suggests  students complete only the amount of practice pages as necessary to remember the material. Lesson time will vary from student to student and topic to topic.  I like that the responsibility is given to the student to evaluate when they have mastered a concept and that they are encouraged to use the tests as tools to ensure understanding, not to generate a grade. My daughter appreciates the freedom to take as little or as much time as she needs to complete a lesson.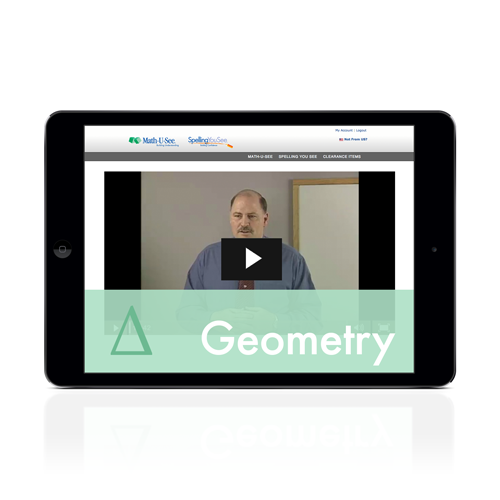 When I evaluate a program for my high school homeschooler, I'm careful to ensure that the choice I make will empower her learning and serve her needs. As my kids get older, I've become more aware of how precious their time is, and I don't want to waste it with a program that will not serve them well. Demme Learning's Geometry is serving her well. I'm so happy that we have had the opportunity to try it out!

The Benefits of Using Math-U-See Geometry Digital Pack
You and your student can access the instruction videos and PDF files from anywhere, using your phone, or computer.
The high quality video instruction presents complex math concepts in a clear and concise manner.
Ideal for visual learners to "see" math more clearly.
The program is designed to enable students to move through the materials at their own pace while encouraging mastery.
Offers additional Honors topics (as an option) at the end of each lesson review.
Ample support is available through the Math-U-See blog, newsletter, and online tools such as assessments for student placement.
To learn more about all levels of Math-U-See curriculum, and other products from Demme Learning,  browse their website and follow Demme Learning on social media: