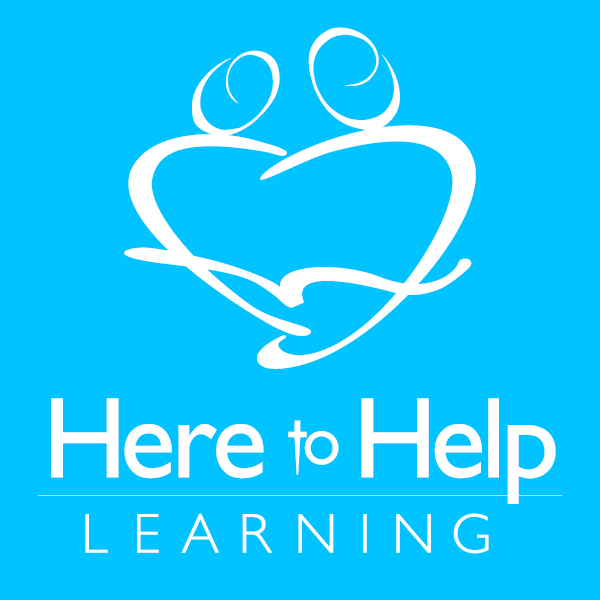 How do you teach writing in your homeschool? There are many ways to approach teaching writing to elementary students, but how many of these approaches are fun? How about delightful? My youngest daughter is a reluctant writer, or rather she was a reluctant writer. My daughter loves learning to write with Flight 1 Paragraph Writing from Here to Help Learning.  For the past six weeks we've been trying out this homeschool writing curriculum and I am not exaggerating when I say that it has been delightful! She laughs through her lessons,  she follows directions, plays the games included and does her best in the given assignments.
Here to Help Learning  offers video based writing instruction for six different levels, appropriate from 1st through 6th grade students. It features instruction from Beth Mora, a veteran homeschool mom, who designed this writing curriculum with the intention of making learning to write fun and engaging for all types of learners.  The program is split into two main levels: Paragraph Writing (grades 1-3) and Essay Writing (grades 4-6).
For this review, we were given a one-year online subscription to all six levels of content. My daughter (age 9) is currently working her way through Flight 1 –  Paragraph Writing.

Each of the 36 lessons are comprised of 5 parts. The suggested time commitment for this program is two days per week. On day one, your student watches the video and pauses to complete small assignments and play games included in the following sections: Preflight (about 2 minutes), Flight Check In (5 minutes), Take-Off (15 minutes), and Full Throttle (30 minutes).  On Day Two students focus on their Flying Solo writing projects (30- 60 minutes).
Of course, this schedule is completely flexible and easily adapted to your student's needs. We stuck to this schedule for the most part, but occasionally took additional time on the Day One part of the lesson to play extra games.
The Benefits of Using Here To Help Learning
This product can be purchased in digital form or as a book / DVD kit.
Membership includes all levels of their program, which enables teachers to use this program with students on multiple levels.
Teacher prep time is quick and easy. After a quick read through the Teacher Guide, you will be more than ready to support your student in learning the writing process and guiding them through the program. Simply print the worksheets for the lesson and your student is ready to get to work.
Video based lessons makes it easy for your student to go back and review anything they may be struggling with, to replay the games, or watch a goofy segment again (and they will!).
Can easily be adapted for use in a co-op environment.
Uses a highly visual approach with video, colorful worksheets, and photo based writing prompts, ideal for visual learners.
This program is lively, fun and keeps your student engaged in the learning process.
What We Love About Here To Help Learning
This writing curriculum takes the often stressful subject of beginning writing, wrapped it up in fun and delivered skill building activities in an easily digestible format. In my opinion, fun is an essential part of learning, particularly in the subjects that are most challenging to your younger students. When an assignment becomes a game, it no longer feels like work, and your child's anxiety over the "work" will fade away and the process of writing and creating something uniquely their own can happen with ease. This program encourages creativity, practice,  and proper grammar usage all without boring the student. My daughter looks forward to her writing lesson. She loves the skill building games and always looks forward to the writing warm-up, which includes a playful photo prompt.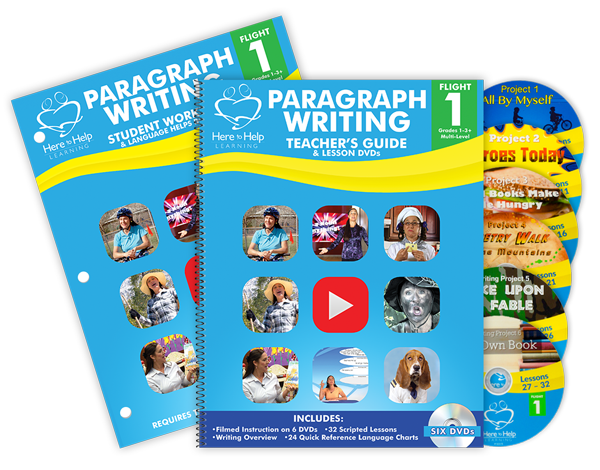 Here to Help Learning also offers a free reference guide to punctuation and grammar. It's a well organized, quick guide that will help you find what you need to help your student learn.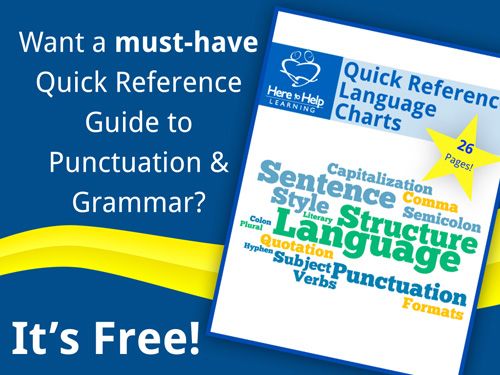 Go take a closer a look at the program, try it out with their free trial and follow Here To Help Learning on social media to keep up with new product releases and tips for teaching writing:
Facebook
Twitter
Pinterest
YouTube Channel
Want to hear what other parents think about this homeschool writing program? Click below for more reviews from the Schoolhouse Review Crew.