My youngest daughter loves technology, so I am always looking for an opportunity to make her screen time learning time. Using online resources typically works well for my highly visual learner. For the past few weeks she has enjoyed practicing reading and science concepts using the Complete Home Learning Suite from Essential Skills Advantage.
ESA is an online learning platform that provides students with an engaging learning experience in reading, spelling, language & grammar, math, science, and geography for students ages K-6. It is a one-year online subscription program that offers over 14,000 interactive learning activities in a colorful and self paced format.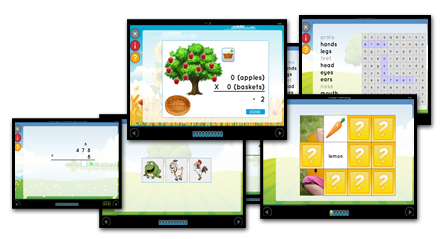 How we used ESA and the Complete Homes Learning Suite
Getting my student set up in the system was a snap. The parent / teacher dashboard is extremely clear and straight forward. We chose to focus on two specific subjects for the purpose of this review – reading and science. My daughter is 9, and her main interests right now are science based. For her age range, ESA offers a variety of science topics, including physical science, Earth and space, and life science. She chose to work on Earth and Space, which contains over 100 activities to explore and complete. Additionally, she worked on reading, with grammar instruction, sight words and story time, which includes reading practice and comprehension.
Lessons are short and a student can complete multiple lessons or activities in one session. I only required her to complete one lesson at a time, but she sometimes continued working through additional lessons because she found them fun and interesting.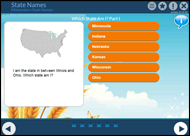 Benefits of Essential Skills Advantage
Once your student is set up, you can still easily move between grade levels for subjects. If your student is a grade level or two ahead in reading, and on grade level in science, ESA will allow them to work at the right level without requiring them to complete work that is too easy. This feature was very helpful for us!
Appeals to visual and auditory learners.
Covers core curriculum concepts and can be used to fill in learning gaps, review, or introduce your students to new topics.
Easy to access and view your students progress as they work through the program. In a single click, you can see your students progress.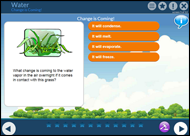 What's Covered in The Complete Home Learning Suite?
Reading: Reading comprehension exercises, sight word practice and phonics. (Grades K-6)
Language & Grammar: Writing fundamentals, vocabulary, grammar and creative writing. (Grades 3-6)
Spelling: Fun spelling activities (Grades 1-6)
Geography: Map & globe skills, World, American & Canadian geography. (Grades 3-5)
Math: Complete math, operations, and concepts. (Grades K-6)
Science: Earth & space, physical and life sciences. (Grades K-3)
ESA was developed by a team of educators and is utilized in more than 20,000 schools across the country. If you are interested in filling in learning gaps or providing review for your student without having to break out the workbooks, this would be a good supplement to your current homeschool curriculum.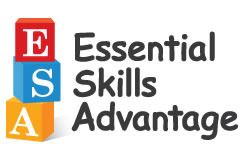 Learn more about ESA by following them on Social Media:
Facebook
Twitter
Pinterest
Google+
LinkedIn
Blog
Read the rest of the reviews by clicking the image below: