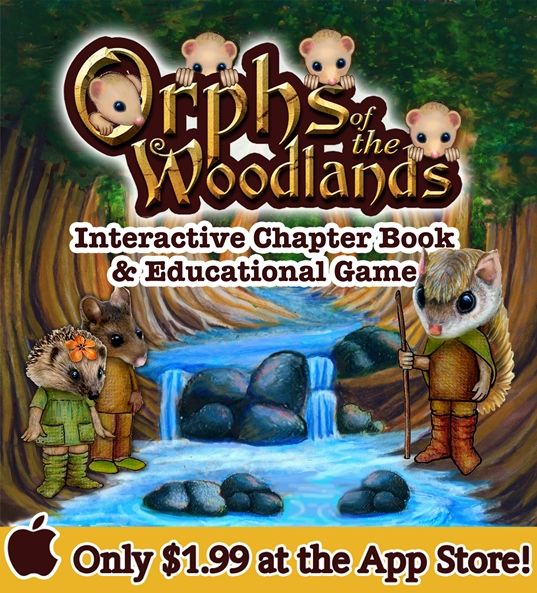 Looking for a fun way to keep your kids reading  and learning on the go this summer? My daughter has been enjoying working on reading comprehension and vocabulary skills using the interactive book  Orphs of the Woodlands at Tangletree from Star Toaster. Using this adorable online early chapter book, she's also exploring new topics in math, science and grammar.
Part adventure story, part game, this app can help early readers transition to chapter books, explore new concepts, and expand their vocabulary in an engaging, fun format. Lessons are seamlessly woven into the adventure, along with important values (such as listening carefully when people are speaking to you).
The story follows the adventures of a flying squirrel who is learning to navigate the woodlands and care for the Orphs (animal orphans) that he rescued following a flood that destroyed their village.
Kids learn new concepts (like how a pulley works or identifying synonyms) through the links in the text or while they are working at "jobs" that earn them gold stars. They can then use their stars as currency to purchase food, water and other supplies to help their friends. Animal lovers will enjoy the lessons that teach fun and interesting facts about the animals in the story, like how flying squirels don't actually fly, but rather they glide. Readers are likely to take their learning and work in this game seriously. The Orphs are depending on them!
The content of the story is sweet and age appropriate, although it could be slightly frightening in certain spots. This didn't bother my daughter at all, because she viewed it as exciting, but if your child is super sensitive, you may want to pre-read it to make sure it is appropriate.
What Orphs of the Woodlands at Tangletree offers your young reader:
A 122 page illustrated interactive chapter book.
Hundreds of educational videos,  popups, and animations related to the story.
75 lessons in the following subjects: math, science, grammar, vocabulary, thinking skills, life skills, and the arts.
Over 130 jobs to be completed. These jobs teach new skills and facts and quizzes the reader on their comprehension.
Parents can easily access the progress reports and track students work.
Downloading the app gives you access for an unlimited number of children.
Click on the images below to view the gallery of screenshots:
How We Used The Orphs of the Woodlands:
I downloaded this app on my iPhone, and the Princess (age 9) played when the mood struck. I wanted this to be a fun, stress free activity for her, so she wasn't required to play or read at a particular time daily. However, she chose to use the app frequently.
After her first look at the app, she declared, "this is adorable," and continued reading.  The reading level was a nice fit for her skills,  and there were enough difficult words to provide a challenge and keep the story interesting. The story doesn't have a "babyish" feel, which was a big plus for the Princess.  She didn't need any instruction or help to figure out how all the features work. She is currently on Chapter 12 and will probably finish up in the next week.
I was pleasantly surprised by the depth of learning opportunities contained in this app. It's a great little supplement to our  homeschool plan.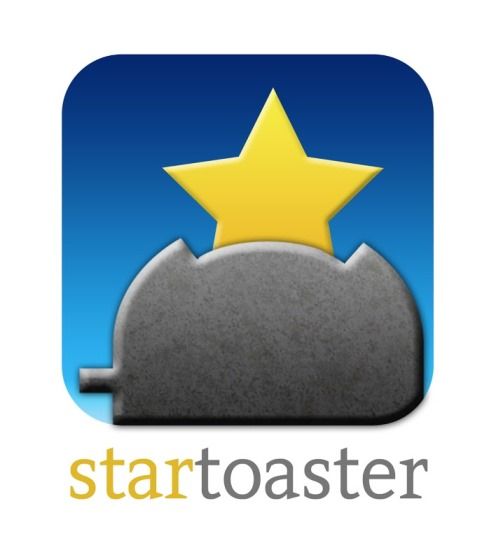 Star Toaster seeks to create products that cultivate a love of reading through engaging and entertaining material. For more information follow Star Toaster on social media: