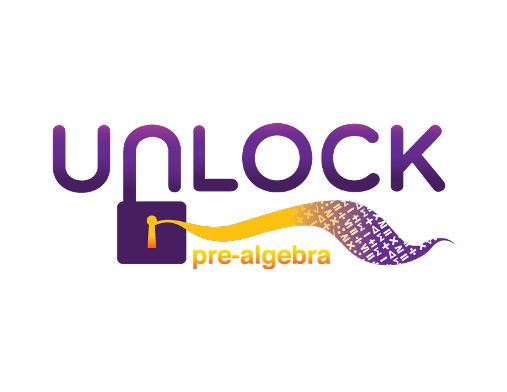 In my life as a homeschool mom, teaching math has always been my least favorite challenge. The early years are fun and easy, but as my kids progress through middle school and high school math, I stop having fun. When they stop having fun too, and math becomes a chore. To avoid this, I stay on the lookout for a math program that takes the stress out of math -for all of us – so I was delighted to have an opportunity to review a high school math program from UnLock Math with the Butterfly (13).
I received a one year subscription to UnLock Pre-Algebra, an online math program that teaches, quizzes and self-grades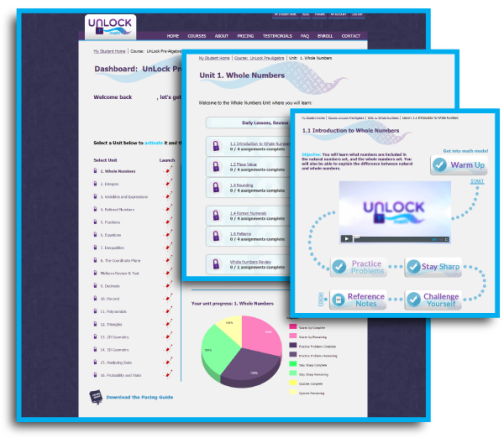 your student's work. Students can complete their daily lessons on a computer or tablet. The Pre-Algebra course covers 16 units, broken into smaller lessons. Students are quizzed every couple of lessons and complete a test at the end of the unit. The course includes plenty of review to ensure that any learning gaps are covered and students can move forward into the higher levels of math with a solid foundation.
It was simple to get started, and the student dashboard is user friendly and clear. My daughter had no problem getting started, and when she closed out for the day, it tracked her progress so she could dive right in the next morning.
The lessons are presented with short videos, and followed up with a variety of exercises. Lessons are designed to take about 30 minutes, and if completed daily, the program would take 9 months to complete.
The videos are playful, without being too goofy, and my daughter enjoys them. The problems presented in the exercises are automatically scored and tracked by the program, and all of your student's progress can be viewed quickly on the student dashboard. It's simple to recognize where a student may need extra practice, and they can go back to the areas where they need improvement. The system also allows them to move at a pace that is comfortable for them.
The gradebook allows parents to see when assignments were completed, how much time was needed, and all scores in the gradebook. If you need a printed record for your state reporting requirements, you have the option to print out progress reports.
When we began this program, my daughter had already completed a few topics in pre-algebra. I was concerned that the review would annoy her, but she didn't mind it at all. The pace and structure seems to be a good fit for her, providing a sufficient amount of instruction and practice. This program allows her to work completely independently, which we both appreciate! She doesn't hate math at all (that's my problem) and UnLock Math is helping to make Pre-algebra a positive learning experience for her. For that, I am grateful! We didn't run into any technical problems using the system, but the company offers chat and email support is there is an issue.
UnLock Math also offers courses for Algebra 1, Algebra 2, and Geometry. For more information click here.
If you would like to hear more about how their higher math programs have work for other homeschooled high school students, read the rest of the reviews by clicking the image below: