With this being a presidential election year, I was delighted to have a the chance to use HISTORY Through the Ages Hands-on History Lap-Pak: U.S. Elections from Home School in the Woods with my little women. Discussions about the elections can get pretty heated here in our house, and helping our kids understand not just the issues facing our government, but the process of choosing our leaders, has always been very important to me.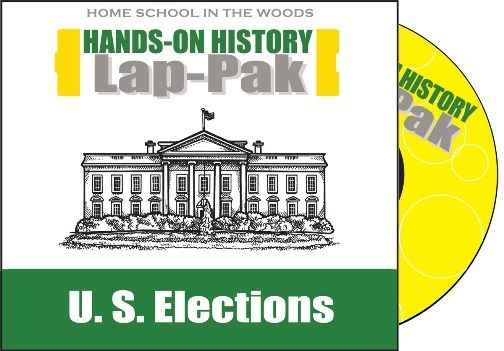 The U.S. Elections Lap-book study provides the materials and projects to teach students in grades three through eight. Students can dive in and get a firm understanding of how the United States election process works. It provides ample resources and suggestions for living books to use in your study, enabling you to take your research and understanding as deep as your students interest.
It always helps to see inside a study before choosing to pursue it, so today I'd like to take you on a little tour.
U.S. Elections Lap-Pak: What Will Your Students Learn?
Home School in the Woods offers you and your child hands-on history projects, designed to help visual students learn, retain and enjoy the subject matter.This in-depth study begins with defining what an election is and understanding different forms of government. It then moves through the branches of the government and the history of political parties. From there, students tackle the entire process of elections, from caucuses, primaries and national conventions to debates, stump speeches and media campaigns. The study ends with a look at the electoral college, election day and Inauguration Day.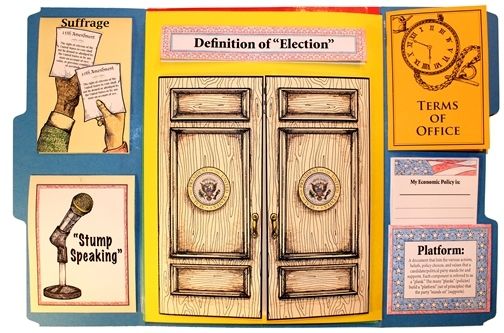 Here are a few of the benefits to using Home School In The Woods – U.S. Elections Lap-Pak:
It works well for families teaching multiple ages and is easily customized to different grade levels.
This program would also work great in a homeschool co-op class, where the teacher could have small groups work on different projects and bring them all together to create a group project.
Ideal for students who favor a hands-on or visual learning style.
Daily prep time is short, as long as you print everything in advance.
Although this is designed as a lap-book project, it could easily be switched to a note-booking project, if you or your student prefers.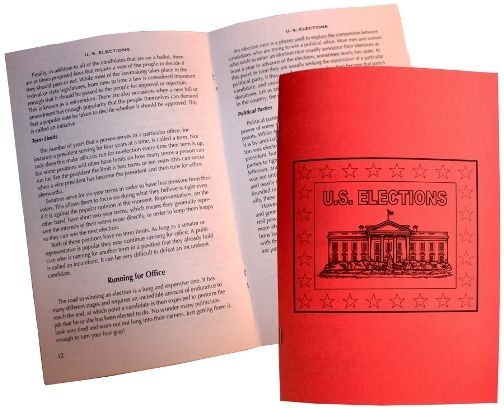 What I loved about this product:
The in-depth content allowed us to go as deep into the subject as we wanted, with plenty of recommendations for living books and websites to accompany our journey. We did not manage to get through all the material during our six week review period, but we definitely plan on returning to finish when we have a chance. I also love that my kids have something to show for their work other than black and white worksheets! The finished lapbook (or almost finished, in our case) is something they can be proud of!
This program was best suited for my sixth grader, as it complimented the U.S. History curriculum she is currently working through this year. My younger daughter (age 9) joined us for several projects as well, and she enjoyed learning along with her sister.
A note about prep time – This program does require a bit of prep time for the teacher. If you are a fan of grab-and-go or scripted curriculum, then this may not be for you. If you love craft projects and don't mind putting in a little effort printing and organizing your materials, you will love this. I tend to be very intimidated by these types of projects, but as I worked through it and we followed the directions, it really wasn't as daunting as I imagined.
Where to Buy Home School in the Woods Hands-On History Products:
Each study can be purchased as either a digital copy ($18.95) or on CD ($19.95). See their website for more details and to view their other history curriculum offerings.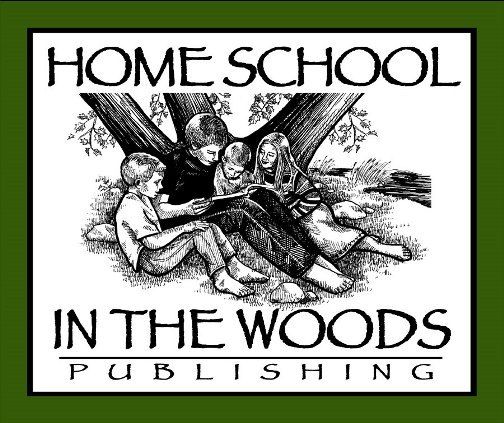 Follow
Home School in the Woods
on social media and stay up to date with new product releases: Facebook, Twitter, Pinterest and Google+.