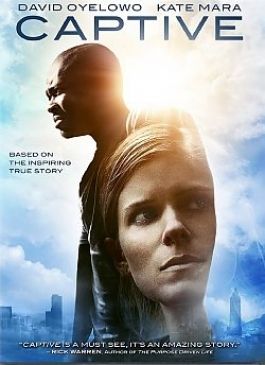 My teen and I were recently given the opportunity to review a film from FishFlix.com. We chose Captive from their diverse collection of DVD's, which includes hundreds of titles for family entertainment.
Captive is a thriller / drama that explores the complexity of determining right from wrong, finding the courage to make good choices and trusting that your life has a distinct purpose.
Based on a true story, the film follows Ashley Smith (played by Kate Mara) as she battles a drug addiction and hopes to regain custody of her young daughter. She finds herself in the wrong place at the wrong time, and is kidnapped and held captive in her own home by Brain Nichols.
Upon learning he has a newborn son, Nichols decides to escape police custody. In the process, he kills the judge set to try his case, a court reporter and four others before escaping police and eventually ending up in the parking lot of Ashley's apartment complex.
This film is based on the book Unlikely Angel by Ashley Smith which details the events that occurred in her home in Atlanta, Georgia.
Our thoughts about Captive
I was not familiar with this particular story, but my daughter and I were particularly sensitive to the mass shooting scenario. We found it difficult to watch, and it took me a little time to recover from the initial shock and emotions.
Here's what my daughter (16) had to say:
"I felt like the time was well allocated and the pace was consistent. The actors were believable. I though it was really good. I had a lot of sympathy for Kate Mara's character Ashley."
In the movie, as a form of distraction for Nichols from the situation, Ashley reads to him from The Purpose Driven Life, a book she had refused to read herself just the day before.
I wouldn't exactly call this an uplifting film, but it is powerful. So many innocent lives were needlessly lost on that day, which is a true tragedy, but we were able to see how the characters found hope in the midst of darkness. The sliver of hope they found led both characters to choose a path based on forgiveness and the belief that every life has a purpose.
"Knowing your purpose gives meaning to your life." Rick Warren, The Purpose Driven Life
Captive is rated PG -13 for some violence, substance use and mature themes. I would not recommend this for younger kids. However, if your teen is mature enough for the film, it can provide an excellent opportunity for discussion of important topics such as gun violence, substance abuse and finding hope when a situation looks hopeless.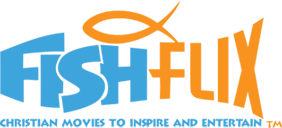 About FishFlix.com
FishFlix.com offers a wide selection movies for the entire family, from biographies and documentaries, to dramas and action films. The goal at FishFlix.com is to help families reclaim family time with Christian movies that uplift, inspire and entertain audiences of all ages. They offer new releases as well as classic movies and animated shows for children.
FishFlix.com is offering my readers a chance to win a 5-Movie prize pack – including War Room, The Ultimate Gift, Superbook: A Great Adventure, My Son, My Savior and Owlegories 2. Over $80 in DVDs! To enter the drawing, head over and join their email list.
Be sure to check out more reviews of FishFlix.com movies from the rest of the Schoolhouse Review Crew by clicking here.
Keep up with new releases, special offers and more by following FishFlix.com on social media:
Facebook: https://www.facebook.com/fishflix
Instagram: https://www.instagram.com/FishFlix @FishFlix
Twitter: https://www.twitter.com/ChristianDVD @ChristianDVD
Pinterest: https://www.pinterest.com/fishflix/