Teaching writing – specifically preparing your student for college level essays – seems intimidating for many homeschooling parents. How do you guide them through the process of building a thesis statement? How do you cite sources? How do you evaluate the finished essay and give constructive feedback? Wouldn't it be wonderful to have a complete resource that answers all of your questions (and those you haven't thought to ask yet) in one place?
My girls (16 and 12) have been working with the Excellence in Literature Handbook for Writers from Everyday Education, LLC over the past weeks. This resource can be used to help your high school student transition to college level writing. It is designed for students (of any age) who want to improve their writing skills, or are in need of a complete reference book. It addresses essay writing, including style, grammar usage and punctuation. I've also found this handbook to be an excellent resource for my middle school student, as she is learning to write her first high school level essay.
The book covers a wide range of writing topics, begining with essay writing and the importance of building a solid argument. Students will learn the elements needed to build a persuasive argument and improve their ability to analyze others arguments. Students will also find examples of each type of essay, and clear instructions on how to properly cite sources.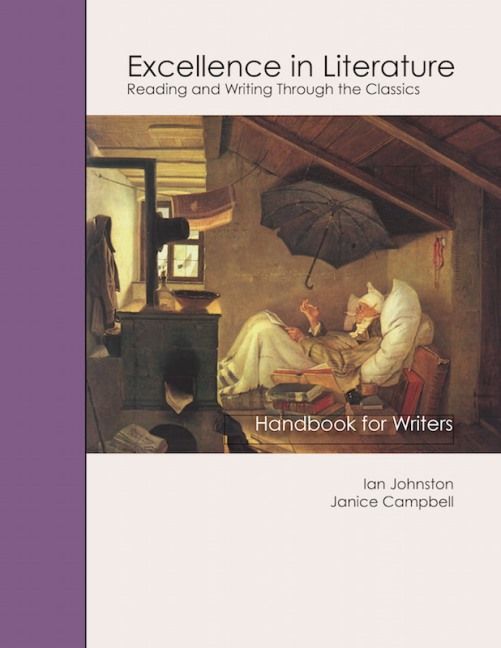 How We Used the Handbook
We used this primarily as a reference. My 12 year-old wrote her first essay (about the presidential candidate of her choice), and we used this to guide her through the process of organizing her thoughts and ideas. We discussed building her argument (but not in depth). My main goal for her was to get through the basics of writing the introduction and thesis statement with three points, following up with a paragraph for each point and a closing the essay. She doesn't like writing in general, so I tried to keep it simple and painless. This resource helped.
My 16 year-old is experienced with writing essays on the high school level, as well as for her AP exams. I asked her to browse, and find an area where she thinks she could improve. She chose the section on MLA / APA citations and using footnotes (explanatory and reference). She found the examples given were easy to understand and put in to use.
I found the Rubric for Writing Evaluation extremely helpful and will definitely put it to use in our homeschool. I also loved the section that discussed style and word usage.
The handbook can be used as a supplement to another writing curriculum or could be used in a more traditional manner. Open it up and work your way through from the beginning. There are exercises along the way to get your young writer practicing new skills.
"Communication is the great goal that lies at the heart of all literature study and writing. In order to communicate clearly, we must understand basic principles of grammar, style, and usage, and learn to use them consistently. I've never met a writer or editor who doesn't have an ample supply of reference materials at his or her desk." – Janice Campbell, in the introduction to Excellence in Literature Handbook.
I couldn't agree more. This is a resource I will keep close at hand through our homeschooling journey!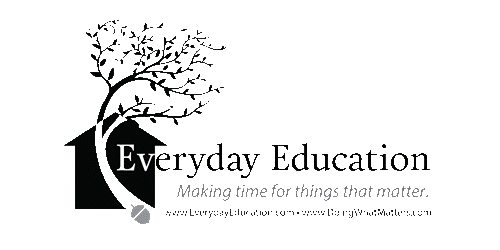 You can learn more about Everyday Education LLC and Janice Campbell by connecting with them on social media:
Excellence in Literature on Facebook
Janice Campbell on Pinterest
Janice Campbell on Google+
Everyday Education on Twitter